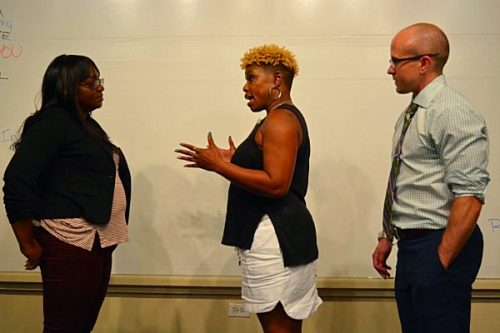 Forty-five people—ages 11 to 82—participated in Communication Solutions™ last month. One question sparked a poignant moment of reflection: "How many of you are NOT talking to a family member or friend right now?" Over half the hands in the room went up.
After 21 years, our signature course continues to unite families and give young people tools to take on conversations once seen as impossible.
"Not everything has to be a battle. Instead of being in a toxic cycle, I can use the new model of communication to speak with others." – Ross, high school student
"Before today I only saw two solutions to arguments: either we agree, or I 'prove my point.' Now I can open space for real conversations and relationships." – Amanda, teacher
"Wow! I can now see that my mother is loving me the only way she knows how, and I'm so appreciative of that love." – Miguel, college student
Join us for our next Communication Solutions™ course, September 9 & 10. Register today!